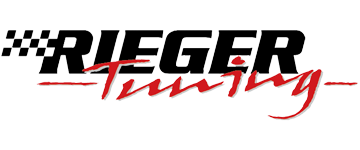 Exoticars Service Centre are proud to announce we are the Official Rieger Tuning Australian Distributor.
Rieger Design & Tuning GmbH was founded by Toni Rieger in a private garage in 1987. Rieger is a German tuning company specialising in the development, production and distribution of sport vehicle accessories with a primary focus on body styling and aerodynamic parts for European vehicles.
They offer German Made Quality Front Lip Spoilers, Side Skirts, Rear Diffusers, Rear Wing & Rear Spoilers suited to a range of vehicles such as the Volkswagen Golf MK2, MK3, MK4, MK5, MK6, and most recent MK7 and MK7.5 with the MK8 Golf performance parts already been designed and finished as we speak.  Other vehicles such as Audi, BMW, Porsche, and many other makes and models have parts available to enhance the look and even performance of your vehicle.
Rieger Tuning provide some very subtle to very unique body enhancements that can be easily fitted in your own garage, or by a professional if you choose.
Please contact us if there is something you are after that we do not stock at the moment for a special order.
In stock we have a variety of VW Golf MK7 GTI, MK7.5 GTI, MK7 R and MK7.5 R including R Wagon body kits and other parts to enhance the overall look of your vehicle.